The Facts About Life Insurance
Purchasing life insurance is one of the most important financial moves you can make to protect your family financially in the event of your death.
What Type of Policy Is Right for You?
Do you want to rent your life insurance or do you want to own your life insurance?
Term life insurance is in place for a set amount of time and you are "renting" the coverage. This type of policy is less expensive, but provides your family with financial protection when it is most at risk, such as when you have a mortgage to pay and dependents relying on your income. Your premiums do not grow cash value and you do not get them back - they are gone forever.
When you use whole life insurance, you are covered for your entire lifetime and you "own" the policy.

We use high-cash-value whole life insurance

which is even better. This type of policy can be used as a tool for growing wealth, funding college and even allowing you to become debt-free when used with a system, all while building an increasing cash value at the same time.

Click on the video below to see how this can work for you!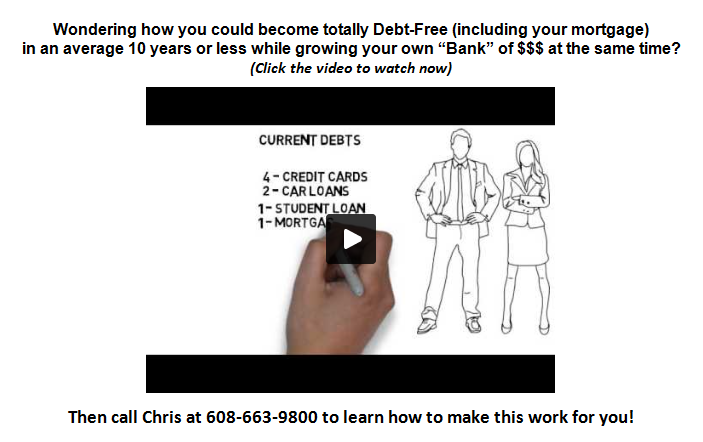 As providers of the Private Family Banking System (www.privatefamilybanking.com) we can help you secure your family's future for generations to come. Ask us how today!
Finding the Right Policy and Coverage Amount
Your family won't care what type of life insurance you have when you die, they will just be glad you had it! To ensure you get the right type of policy with the right coverage amount, as well as the most affordable option, discuss your needs with us today. You can get a comparative quote for your family's protection and we can help you secure their future.